Unparalleled Paint Matching Capability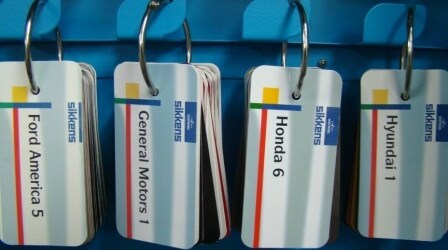 Matching the paint color of your vehicle can be one of the most difficult tasks for a body shop to
accomplish.
Each vehicle manufacturer has standard paint codes that anyone can access and try to match.  But
there are subtle differences in every paint color
depending on the factory your vehicle was painted in, the date it was painted, and under what conditions.  The Sikkens paint system used by Marion Collision Center takes into account these differences and give us the capability to match your vehicle color precisely.  Because, at Marion Collision Center, we think
the only thing worse than having an accident, is having a poorly painted car sitting in the driveway to remind you of it.