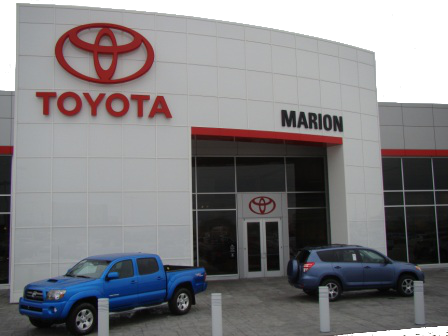 Marion Toyota is the "Auto Giant of Southern Illinois" and has changed the car buying experience for thousands of customers across the country with Market Based Pricing.

Competitive, up-front pricing and a terrific customer experience are some of the reasons why Marion Toyota is one of the top-rated car dealers in all of the Heartland!

We encourage every potential customer to do their research and see what others are saying about Marion Toyota.  Come see why our customers say that Marion Toyota is "A Better Place and A Better Way to Buy a Car."